Welcome to Create Arts Online
Your Source for the Most In-Depth Fine Art and Mixed Media Online Courses
Enroll Now For FREE
Create Arts Online provides an artistic community which welcomes all skill levels offering mixed media and fine art online courses taught by expert instructors in their techniques and styles.

Meet some of our fine art and mixed media artists and see behind the scenes in our FREE Create Arts Online introductory video below.
Already signed up? Refer a friend and get 20% off!!
Create Arts Online is a collection of online classes that can be accessed through the internet anywhere, and at any time. Each course is designed for students to learn mixed media art skills and techniques that can be easily accomplished and repeated. These courses are broken down into sections that make it possible to work "in your own space, at your own pace," and complete the projects step by step.
In each course, mixed media artists/instructors will demonstrate and their art techniques from an over-hands perspective. This provides a clear and detailed view on how to learn and create mixed media art without distractions. Once you complete many of the techniques, you will be ready to get even more creative, and try more ambitious projects.
Create Arts Online mixed media art online courses are unique in that once you purchase a course, it is yours. You will have lifetime access to your mixed media and fine art courses and you can refer back to any section of the course as often as you like. You no longer need to commit any special instructions to memory. It is like having a virtual mixed media art instructor by your side 24/7.
As a part of our art online community you are welcome to join Students of Create Arts Online Facebook community to work and learn from other inspiring artists.
Each course has a FREE promotional video and personal interview with the instructor and Tami Macala, the owner of Create Arts Online. This bonus footage will give students the opportunity to learn more about the instructor, and their techniques. All courses comes with a PDF for download with recommended tools, materials, and resources.
Imagine in two clicks you will be learning from a mixed media art instructor in art journaling, collage, drawing, acrylic painting, watercolor painting, block prints, polymer clay, paper art, doll making, mixed media painting and so much more! Each of these online art classes will unleash a creative spark while you learn tips and tricks that will take your art practice to a whole new level. Let your creativity fly and watch your unique voice grow and grow.
For more information or questions email [email protected]
No copying or downloading is allowed of any part of any course on this website. Create Arts Online retain all copyrights. Thank you.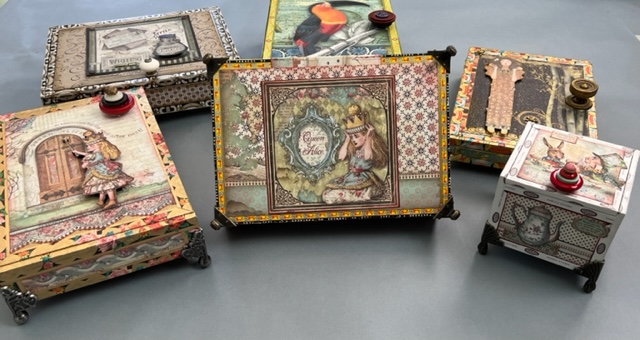 Patti, I am so excited to have you and your Cigar Box Class in my life forever! This will be the ultimate class with everything online always! The only thing I'll miss is hearing you say, a little louder than usual, and over our busy chatter, "NOW PAY ATTENTION! I'm only going to demonstrate this ONCE!" Since I'm still working full-time and you've reduced your space, I won't be retiring in your studio anytime soon, as I had threatened. This is the next best thing! And I can play and create on my own schedule! Sharon D.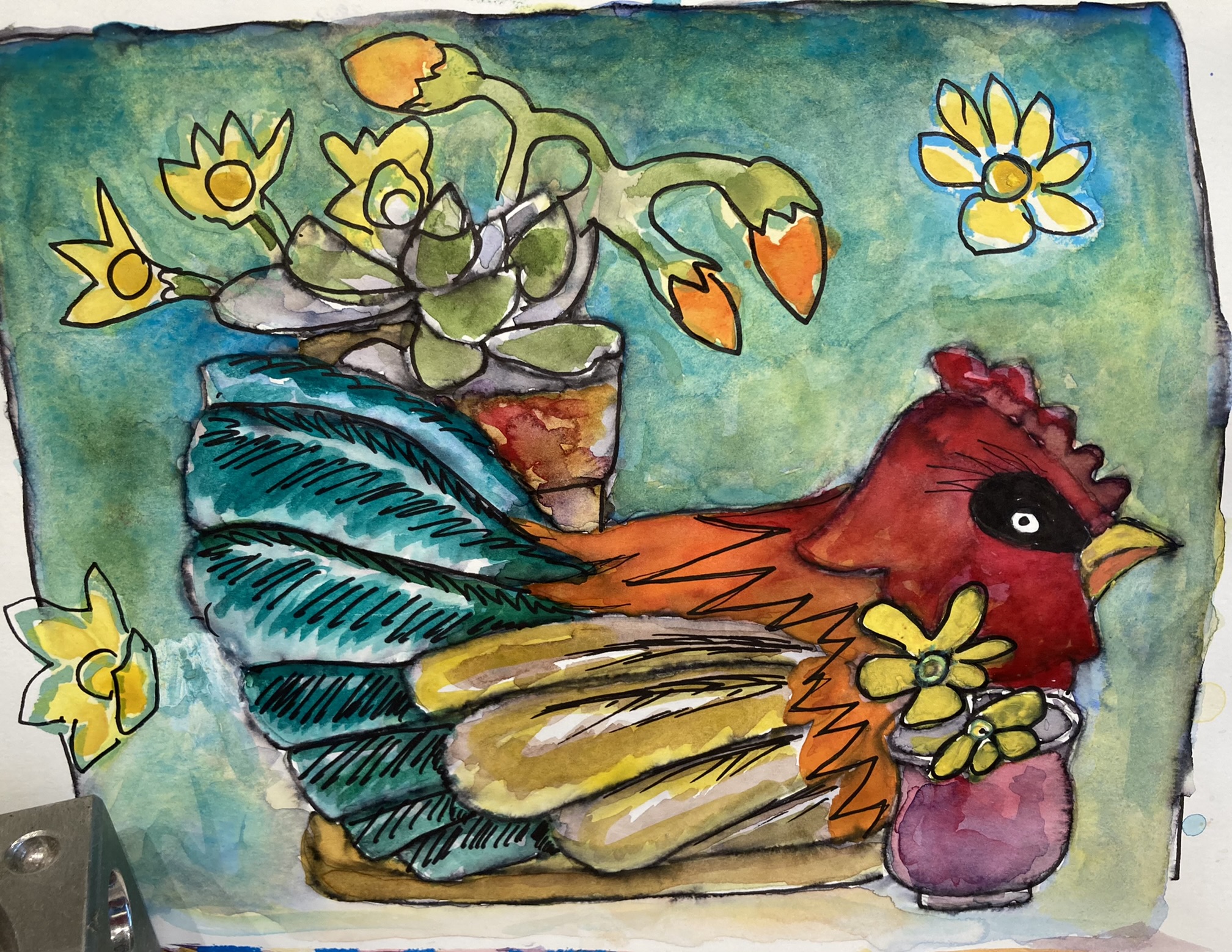 Helen, I've enjoyed your classes here so much. I only wish I could spend more time working with you! The good thing is that you've restarted my creative engine and I'm having a good time trying out your techniques and new tools. I hope to find more classes by you here or someplace else in the future. Thanks so much. You are a great teacher. Jeanne B.
I really enjoyed Sunny's class. Love that I can stop and go as many times as I like. She shares all her special techniques. Emma G.
"Whimsical Character Painting with Sunny Carvalho"
This class if fabulous! I hope in the future you will do more! I like that it is broken down into steps. and does not overwhelm. I an see you work clearly and can re-watch as many times as I like before putting paint to paper!!!!! Also there is real teaching being done-not just do this and now do this! Thank you sooooooo much!!!! Judy
"Vibrant Loose Floral with Kellie Newsome"